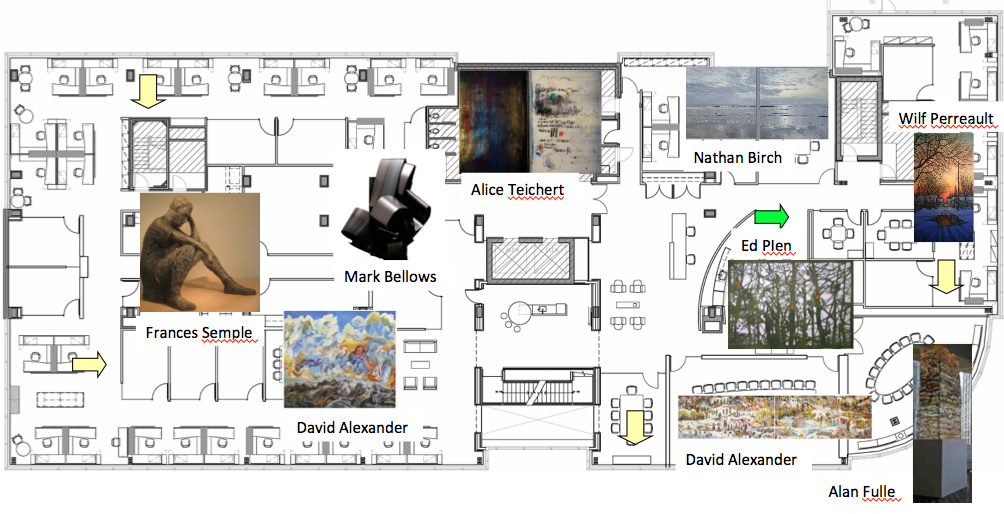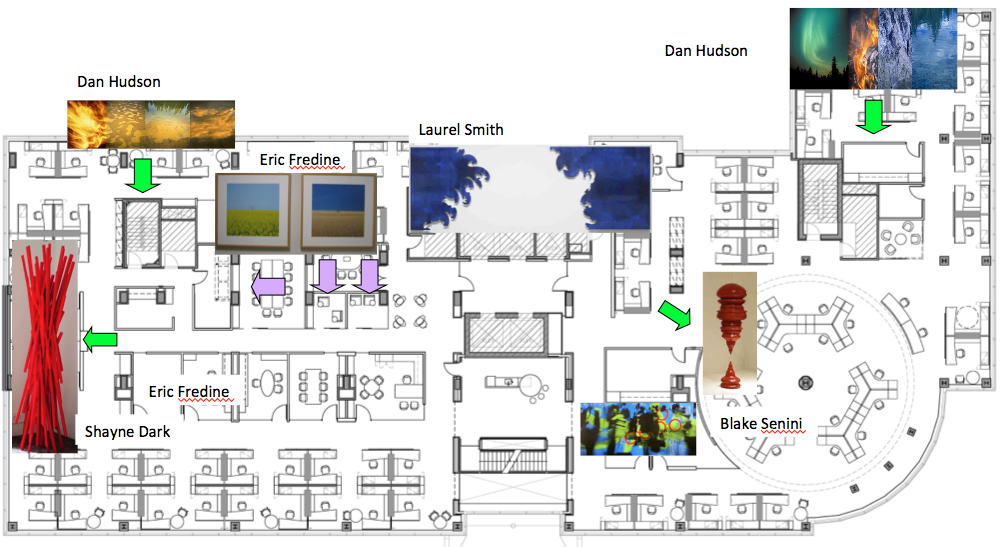 S. Pointe & Co. Inc. does not take commissions on art sales, leaving us free to work with commercial galleries as well as un-represented artists. We simply charge an hourly rate or fixed fee for our services, passing along any discounts on art, framing, and installation to you.
Once we are engaged, our next steps are as follows:
photograph and measure the wall(s),

articulate the aesthetic needs (likes/dislikes)

source artwork options, and

present to scale digital mock-ups of the art options on the walls for your choosing. EASY!
If an art competition or commission is required for your space, S. Pointe & Co. Inc. will:
write the Request for Proposals,
distribute the Call to Artists,

ensure that a diversity of artists are applying,

prepare the commission documents,

oversee artwork creation and coordinate installation.